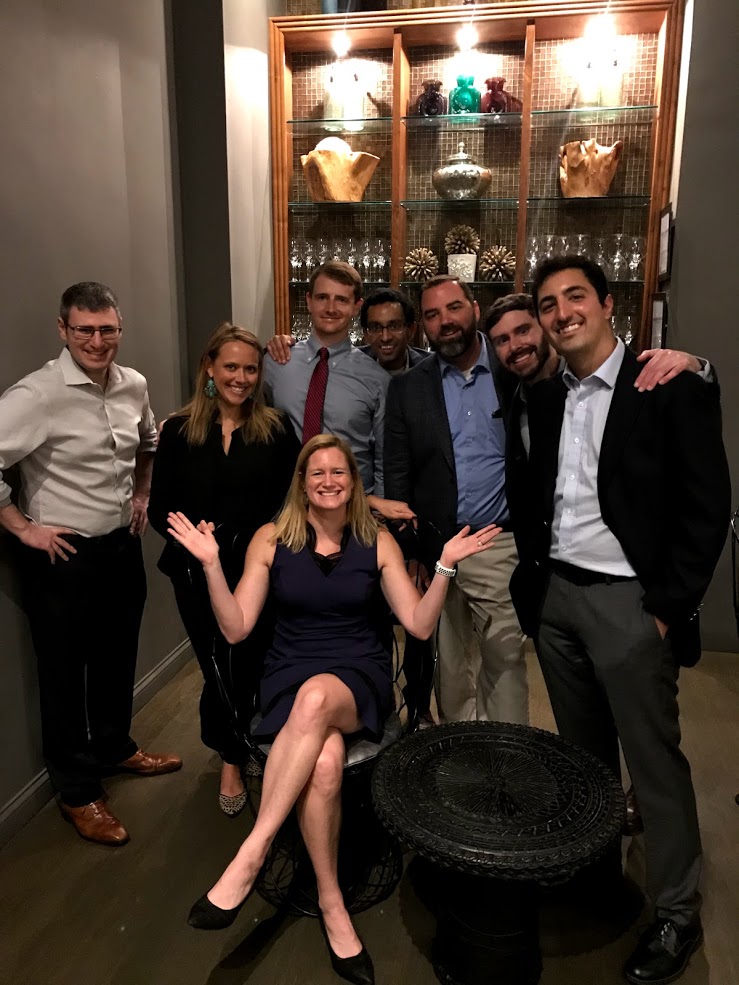 Every year, the American Society for Radiation Oncology (ASTRO) — the world's leading professional society for physicians, biologists, physicists, radiation therapists, dosimetrists and other healthcare professionals specializing in radiation therapy — holds a multi-day conference for members to network, share research findings, learn from one another and discuss developments in the field of radiation oncology. This year, the highly anticipated ASTRO Annual Meeting took place in Chicago, Illinois during September.
Despite our department's relatively small footprint at VCU, we're thrilled that about a dozen of our own residents, alumni and faculty members participated in this year's conference, along with medical students with a special interest in radiation oncology. The department's involvement includes the following:
Faculty
Laurie Cuttino, M.D.
Initial report on ACOSOG Z11102 Allianz Trial: The feasibility of radiotherapy after breast-conserving surgery for multiple ipsilateral breast cancer
Payal Soni, M.D.
Moderator: Prostate and bladder mini orals
Residents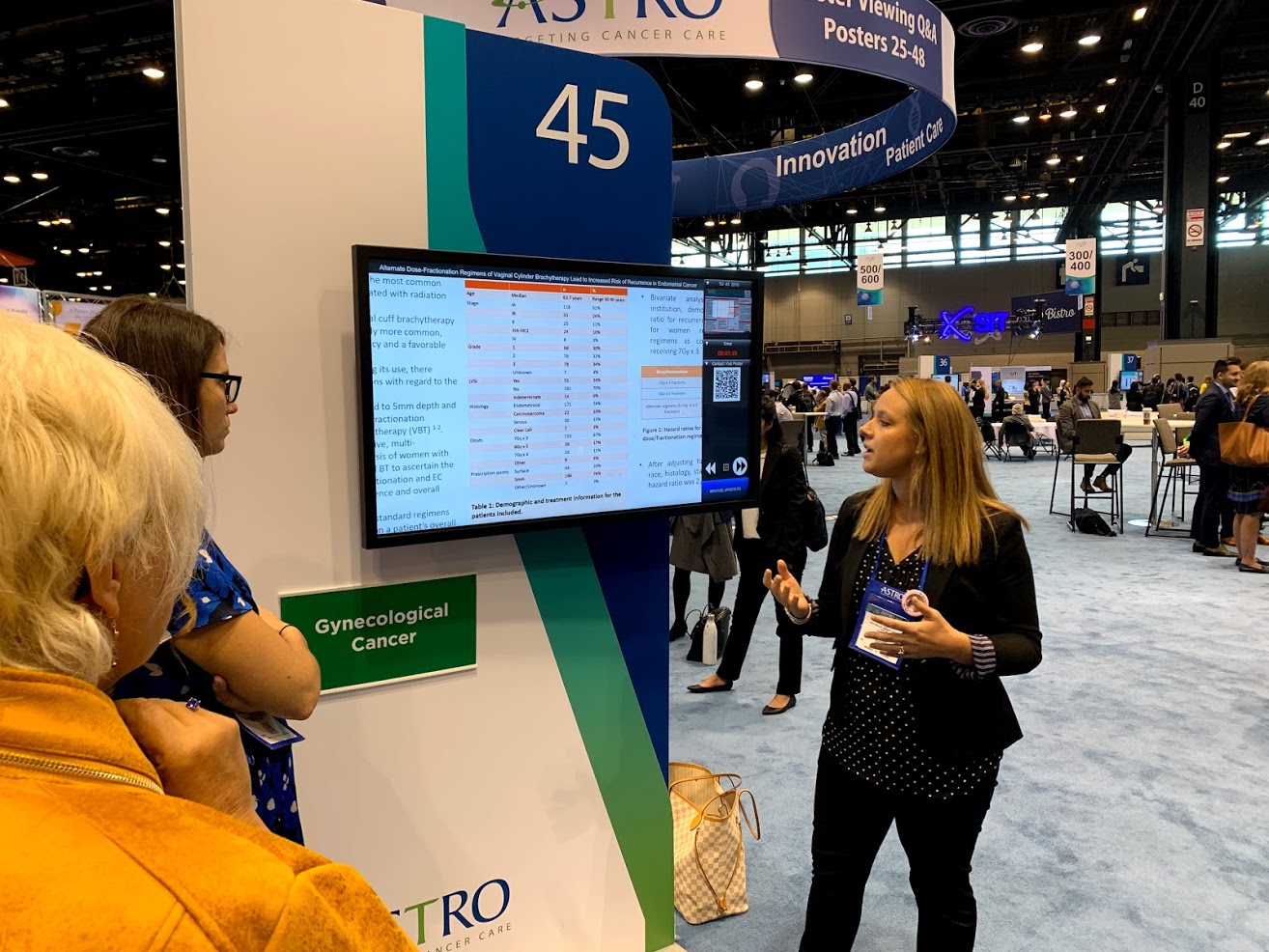 David Cooper, PGY-5
Comparing maximum dose to central airways in mid-ventilations vs. average intensity projection-based 4DCT planning for lung stereotactic body radiation therapy
Josh Dault, PGY-4
What are we actually treating? A hands-on imagine verification workshop for medical and physics residents
Christopher McLaughlin, PGY-5
Patient outcomes with and without radiotherapy for early-stage Hodgkin's lymphoma in the post-PET era
Patient survival with and without radiotherapy for early-stage diffuse large B-cell lymphoma in the era of PET and rituximab
Anthony Ricco, PGY-4
T1 mapping and cardiac MRI in the detection of cardiac toxicity from radiotherapy
Long-term outcomes following repeat radiation therapy to the long for lung cancer and lung metastases with stereotactic body radiation therapy
Raj Singh, PGY-2
Stereotactic body radiation therapy for metastatic renal cell carcinoma: A preliminary retrospective multi-institutional analysis
Alexander Slade, PGY-5
Diabetes self-management among cancer survivors: Differences by diagnosis and treatment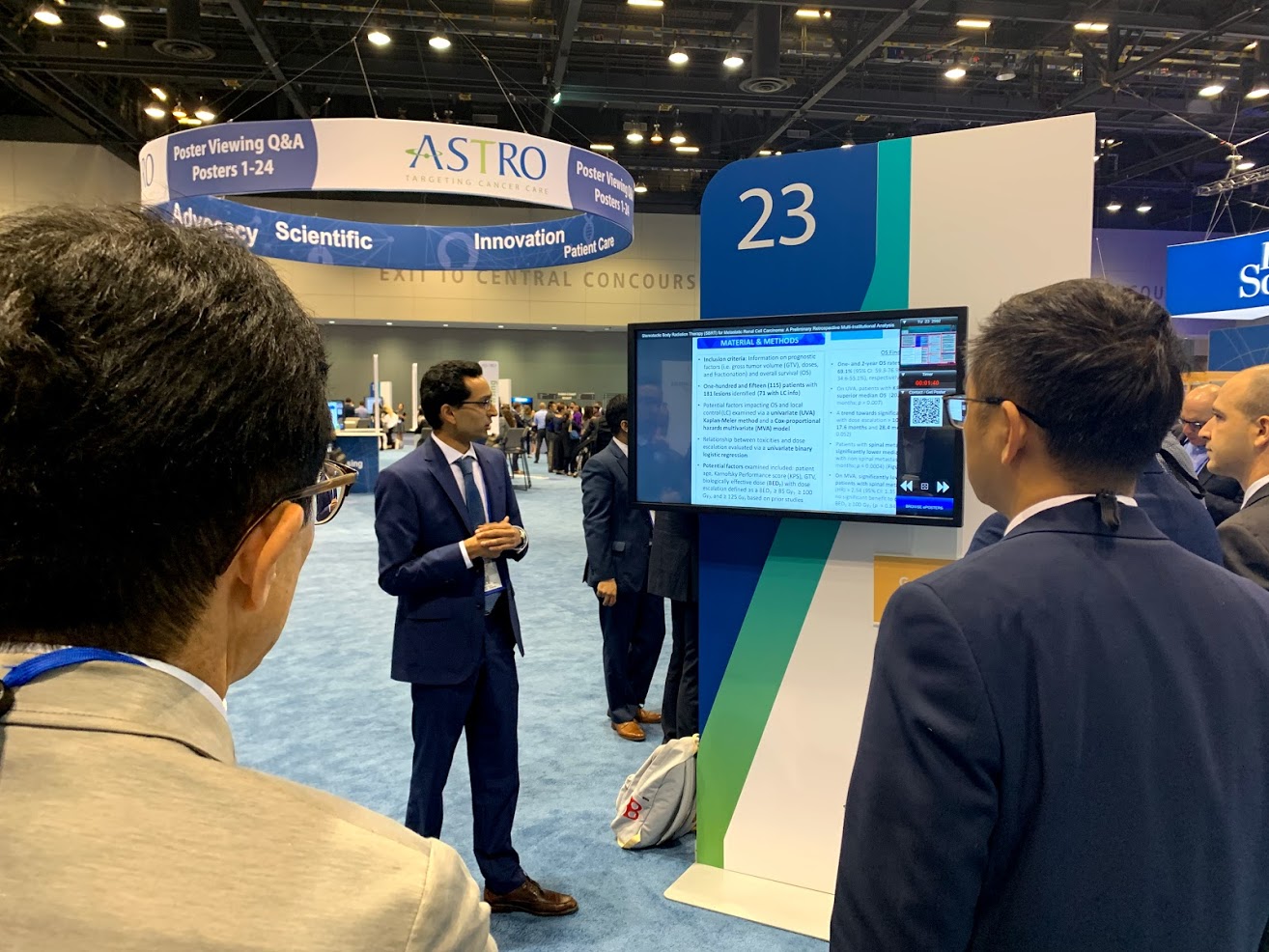 Medical Students
Yasamin Sharifzadeh, Medical Student
Perceptions of the risks and benefits of adjuvant breast radiotherapy: The influence of provider specialty
Attitudes and perceptions toward radiation therapy in breast cancer patients: the role of a multidisciplinary care team
Alumni
Matthew Manning, M.D.
A prospective multi-institutional trial to resolve black-white disparities in the treatment of early-stage lung cancer
Proposed hydrogel implant quality score (HIQS) for prostate radiotherapy
Jenna Kahn, M.D.
Assessment of lymphoma and other hematologic malignancy training needs amongst radiation oncology residents
ASTRO's next conference will take place Oct. 25-28, 2020 in Miami, Florida. The event will include opportunities for colleague networking, a collaborative innovation hub with digital posters, sessions highlighting the previous year's advances and potential breakthroughs and a showcase featuring new products and services.