About
Welcome to the School of Medicine Department of Radiation Oncology!
Our department is dedicated to a collaborative approach between physicians, medical physicists, radiobiologists and staff to ensure a model environment for education, research and patient care.
We personalize each patient's experience by offering a full range of radiation treatment modalities. Whether it is external beam, stereotactic or a brachytherapy approach, our team optimizes the treatment plan for each individual patient.
The VCU School of Medicine Department of Radiation Oncology has a robust history of education and training for medical students, medical residents and medical physics graduate students, offering programs at the level of certificate, masters and doctorate. As a result, we draw applicants from around the world, further enriching our program. The integration of programs like medical physics and dosimetry fosters a collaborative, enterprising atmosphere from the moment of entrance into the department. This level of innovation is reflected in everyday practice and interactions with patients.
Locations
In addition to our downtown Richmond location, we evaluate and provide treatment at our Mechanicsville, South Hill and Stony Point outreach locations. We also work collaboratively with the Hunter Holmes McGuire VA Medical Center.
Downtown Richmond

Mechanicsville

South Hill

Stony Point

Hunter Holmes McGuire VA Medical Center
VCU Adult Outpatient Facility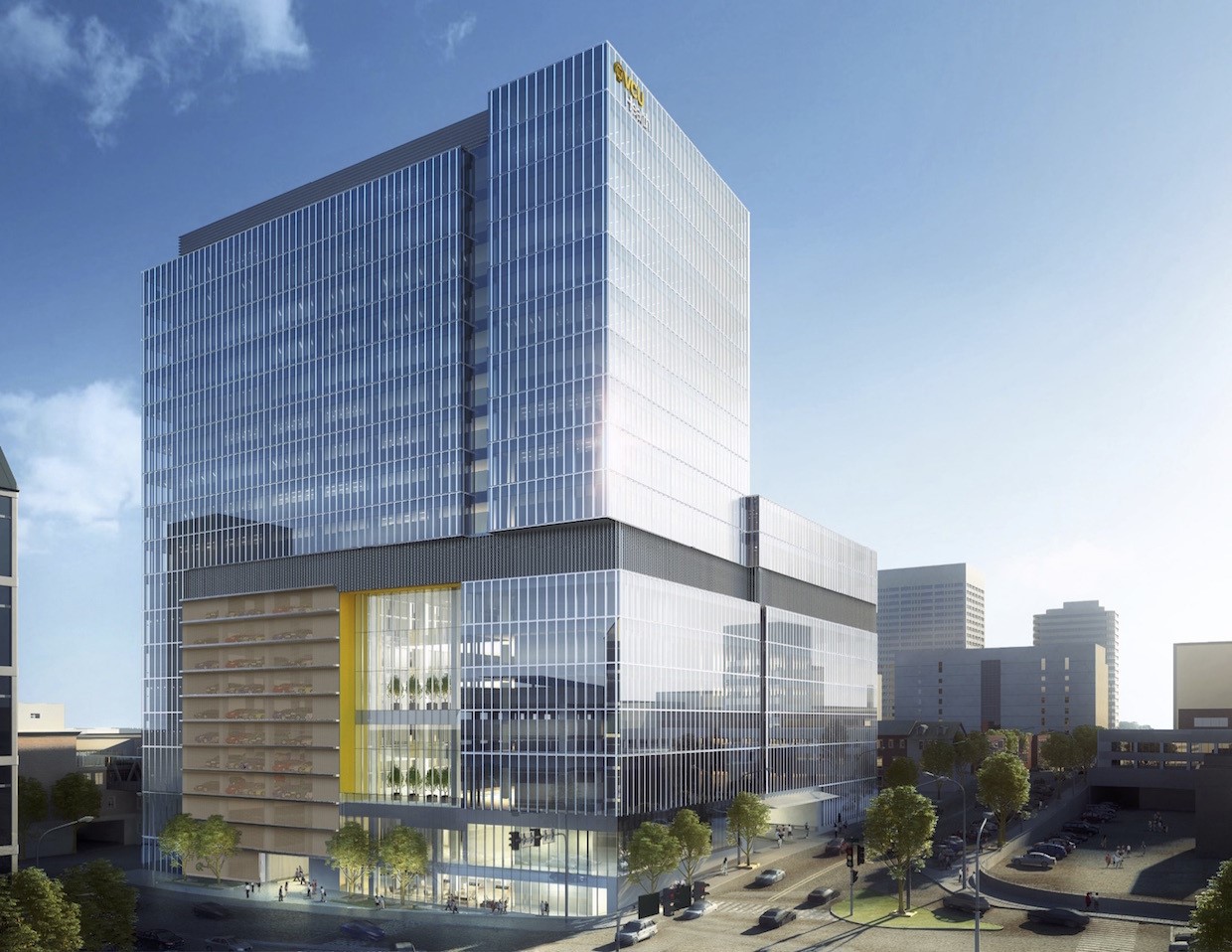 As we keep pace with the expansion and ever-evolving field of radiation oncology, our department is thrilled to be part of the VCU adult outpatient facility, a 16-story structure with an integrated parking deck slated to open in December 2021.
This contemporary facility, with cutting-edge technologies and enhanced physical spaces, will elevate our department to be on par with the very best radiation oncology services in the country and support our mission of vigorous education, innovative research and delivery of the best possible care to our patients.
Equipment
In the new VCU adult outpatient facility building, the above-ground radiation oncology clinic will include the following:
ViewRay MR

Linac

Unit

:

This state-of-the-art equipment, a combination of a magnetic resonance imaging (MRI) scanner and a linear accelerator, can locate tumors and deliver doses of radiation with precision, even if the tumors are moving.

An expanded

brachytherapy

suite:

With two procedure rooms, the suite integrate ultrasound, computed tomography (CT) and MRI imaging capabilities.

Positron emission tomography-CT and MRI simulators:

These will further enhance treatment efficacy and provide important research opportunities with a focus on improving treatment outcome.