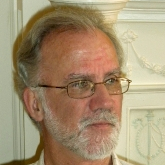 Martin J. Murphy, Ph.D.
Professor Emeritus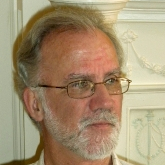 Martin J. Murphy, Ph.D.
Professor Emeritus
Department of Radiation Oncology
Bio sketch and research interests: Dr. Murphy received his Ph.D. in physics from the University of Chicago in 1980. Subsequently, he held research posts in nuclear physics, astrophysics, X-Ray and gamma-ray astronomy at UC/Berkeley's Lawrence Radiation Laboratory, the University of Washington, and the Lockheed Space Sciences Laboratory in Palo Alto CA. In 1992, Dr. Murphy became involved in research and development for the CyberKnife, a robotic image-guided radiosurgical system invented at Stanford University to treat cancer and central nervous system lesions. In 2003, he moved from Stanford, where he was a senior research scientist, to join the Medical Physics faculty at VCU. His research interests are in image fusion, computer-guided medical image segmentation, real-time image processing and registration, and machine vision applied to radiotherapy. The goal of his research is to develop fast, automatic image-guided procedures for the planning and delivery of radiation treatments via both external beams and brachytherapy.
Phone: (804) 628-7777
Email: martin.murphy@vcuhealth.org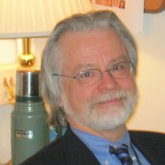 Jeffrey F. Williamson, Ph.D.
Professor Emeritus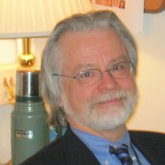 Jeffrey F. Williamson, Ph.D.
Professor Emeritus
Department of Radiation Oncology
Bio sketch and research interests: Dr. Williamson received his Ph.D. in biophysical sciences in 1982 from the University of Minnesota in Minneapolis. Prior to coming to VCU's Massey Cancer Center, he was a senior faculty member in the Department of Radiation Oncology at Washington University School of Medicine in St. Louis, Mo., where he solidified his national reputation as an innovative researcher in brachytherapy. Dr. Williamson has several National Institutes of Health (NIH)-funded projects in the physics of this modality and is currently looking at novel methods for using imaging technology to improve the planning and delivery of brachytherapy to patients. One of his primary goals with this research is to extend the well-established role of Monte Carlo simulation as an accurate dosimetry tool to individual treatment planning. Dr. Williamson is also working in the area of deformable image registration. The goal of this research is to model distortion and movement of internal organs due to brachytherapy applicator insertion, tumor regression and changes in patient position.

Advisees: Dong Han
Phone: (804) 628-7777